Renewal by Andersen®
The Best People in the Industry
Why Choose Renewal by Andersen® Replacement Windows?
There's no other home in the world exactly like yours, so you shouldn't expect a one-size-fits-all solution when it comes to your new windows.
Our hassle-free process was designed with homeowner satisfaction in mind. From design and sales through installation and service, your Renewal by Andersen® team will be with you every step of the way—making it easy to know the project's status and get answers to any questions you may have.
Our window replacement process is broken down into four steps:
In-home consultation. Our design consultants listen to your needs and create a plan to improve energy efficiency and enhance your home's beauty.
Measure and manufacture. Project Technicians ensure accuracy and answer any last minute questions before sending in the order for your fully customized windows.
Installation. Our Installers treat your home as if it were their own and clean up afterwards.
Customer care. A robust limited warranty is backed by a commitment to making sure your windows function as expected.
If you're ready for a free assessment from a Renewal by Andersen® design consultant, fill out our form or give us a call today.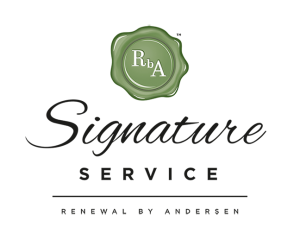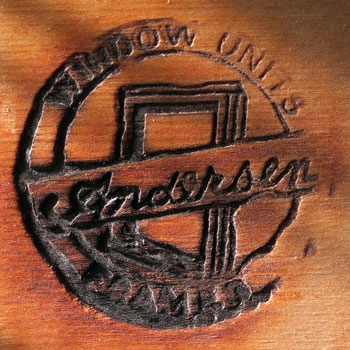 MEET THE RENEWAL BY ANDERSEN TEAM
The first English phrase Andersen Corporation founder Hans Andersen learned was the lumberjack rallying cry, "All together, boys!" The year was 1860, and the 16-year-old Danish immigrant was working his way across his new country of America, picking up the language as he went.
Those words and that spirit of teamwork impressed Andersen, and it is a core tenet of how Renewal by Andersen® does business today. Read more about our different teams below.
DESIGN CONSULTANTS
Your window replacement experience starts here. Your design consultant will meet with you in the comfort of your own home, at a time that fits your schedule, and walk through the details of your particular situation.
Whether you have five questions or 50, your consultant will work with you to design a solution that works for you. You'll also have discussions about ways to balance beauty and budget, and come up with design options that fit your home, your timeline, and your bottom line.
PROJECT TECHNICIANS
At Renewal by Andersen®, your order isn't simply a matter of pulling a standard product off of a shelf. Your replacement windows will be custom-built to fit within 1/16th of an inch of your existing window opening, which is why the "Measure Twice, Cut Once" adage is a gold standard for us.
Think of your Project Technician as your personal construction expert. He or she will:
Take detailed window and framing measurements
Assess the condition of your frames, sash, casing, and trim
Note climate concerns, structural issues, and aesthetics
Compare project specs and note any corrections
Ask—and answer—additional questions
Prepare you for your installation appointment
WINDOW INSTALLERS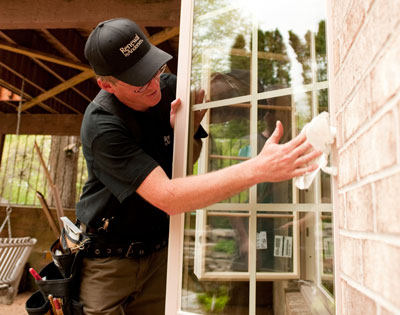 A great window is only as good as the installer behind it—which is why our installers are truly the heroes of Renewal by Andersen's full-service window replacement process.
Not only are they professional craftspeople experienced in installing windows in homes of all shapes, sizes and styles, they are also dedicated to going the extra mile for the homeowners they work with—they'll even handle the cleanup and dispose of the old windows.
Go behind the scenes and see what makes our crews so special.
But don't just take our word for it, read reviews from our more than 500,000 happy customers across the nation, and you will hear them singing the praises of our Certified Master Installers.
CUSTOMER CARE REPRESENTATIVES
The name Andersen is synonymous with quality and care. At Renewal by Andersen®, we promise to be there for you—two weeks after installation or two decades.* It's our promise to keep the lines of communication open, and to listen to your feedback, questions, and concerns.
Your windows come with our toll-free number and a unique ID number on each one. Should you have issues, give us a call and our Customer Care Representatives will be able to identify your exact window and help remedy your concerns.
We also handle any service issues that may arise, such as patio door adjustments or window maintenance questions.
*see limited warranty for details