Renewal by Andersen®
Specialty Windows
As unique as your home, our specialty windows are custom-made and available in many configurations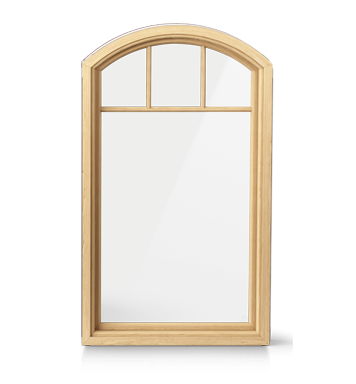 As unique as your home, our specialty windows are custom-made and available in many configurations.
Like picture windows, specialty windows don't open, but can be joined to any other window style for maximum design flexibility. They are available in thirteen different shapes and a wide variety of colors, grille patterns, and glass options.
Create a striking combination. Add architectural elegance. Design something distinctly you. If you want to give your home the wow factor, consider our custom-made specialty windows.
PERFORMANCE
and signature service
Energy Efficiency
Superior thermal insulating properties helps your home stay warmer in winter and cooler in summer and can help you save money on your energy bills.
Strength and Durability
Twice as strong as vinyl, Fibrex® material means weathertight seals stay weathertight. Its durable nature means that it can stand up to even the most extreme temperature swings, maintaining its stability and rigidity in all climates.
Low Maintenance
Your Renewal by Andersen® windows are warranted not to flake, rust, blister, peel, crack, pit or corrode. Years down the road, they will be as easy to operate as the day they are installed.
Beauty
The strength of Fibrex® material means narrower frames; narrower frames mean more glass—and more view. Plus, the extrusion process allows us to craft your windows to any shape—meaning you can match the architectural style of your home or define a new look.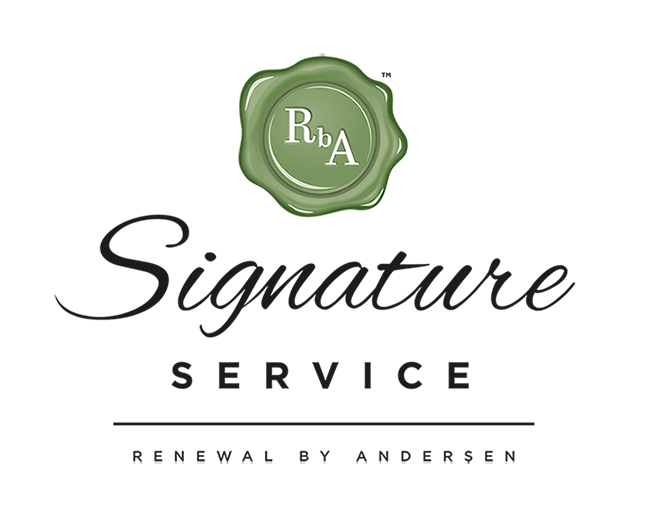 Renewal by Andersen's Signature Service is committed to giving you the best customer experience possible, through the perfect combination of the best people in the industry, a superior process, and an exclusive product.
Learn more about the benefits of Renewal by Andersen's Signature Service:
Professional Installation.
With Renewal by Andersen®, you get the product reputation of Andersen Windows with the master work of passionate installers.
Superior performance.
Andersen's exclusive Fibrex® composite material lasts longer, performs better, and is stronger than vinyl. **
Energy Efficiency.
Renewal by Andersen's energy efficient windows are ENERGY STAR® certified and can reduce heating and cooling costs.
Hassle Free Process.
Renewal by Andersen® eliminates the need to work with multiple companies. We are responsible for all aspects of your window replacement and installation.
Long-term value.
Our comprehensive, hands-on approach ensures your window and installation quality, beauty, and energy savings last for many years.
Unrivaled Beauty.
Renewal by Andersen® offers a wealth of window styles, colors, and grilles to fit any home.
From design and sales through manufacturing, installation, and service, we own the entire process—giving you a single point of contact and helping make your experience the most streamlined home-improvement project you've ever done.
It's the kind of service you would expect from the Andersen Windows name, and it's only available at Renewal by Andersen®.
Renewal by Andersen's Signature Service: The Better Way to a Better WindowTM