Renewal by Andersen®
Replacement Value
It's more than just the glass
When you're faced with a large home improvement project, such as getting new windows, it's not uncommon to ask, "What's the real difference between these companies?" or "Just what AM I getting for my money?"
We believe it's good to ask tough questions because it allows you to make a well-informed choice. We want you to know the value of what you are getting when you choose Renewal by Andersen® Signature Service—both in the short term and the long.
HOW MUCH DO REPLACEMENT WINDOWS COST?
Window prices depend on a variety of factors, and no one can give you an accurate estimate without assessing your situation in person. Some of the most common pricing considerations include:
Window type
Window size
Hardware and other features
Installation techniques
Some companies offer low-priced window construction and installation, at the expense of long-term performance. Opting for a cheaper window now could mean you are paying more for another set of replacement windows 5 or 10 years down the road. Our windows are warranted to stand the test of time, and we'll stand behind them—giving you the peace of mind you deserve with a long-term investment.*
Schedule a free in-home consultation to learn more about the true cost of replacement windows.
A LOT CAN CHANGE IN TWO DECADES….YOUR WINDOWS SHOULDN'T: 20-YEAR DURABILITY STUDY
Every day we replace windows that are less than a decade old. Unlike those products, Renewal by Andersen® windows are designed, crafted, and warranted to stand the test of time.*
Recently, we pulled a batch of our original windows from the homes they had been installed in more than two decades ago. That's more than 20 years of extreme Minnesota weather—bitter, brutal winters; hot, muggy summers.
And what did we find? After all those years of enduring Mother Nature's mood swings…they passed our battery of performance tests with flying colors. After two decades in real family homes, facing real weather…there was no pitting, cracking, peeling, or chipping. What's more, they were as easy to operate as the day they were installed.** Watch the video here.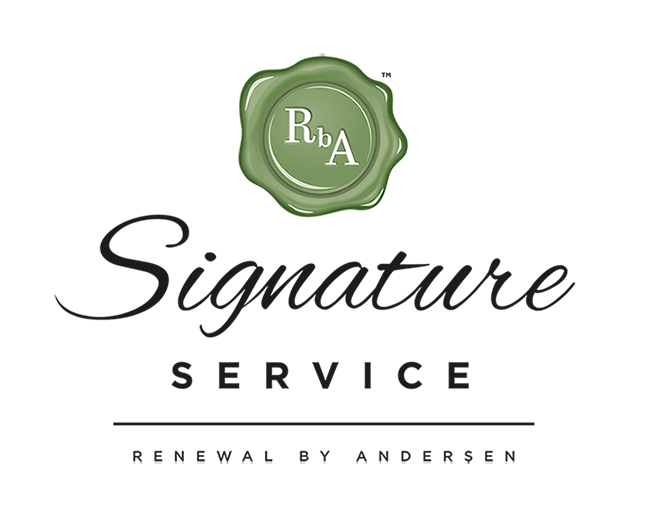 RENEWAL BY ANDERSEN SIGNATURE SERVICE: WHAT'S INCLUDED?
We want you to know exactly what you are getting when you choose Renewal by Andersen® Signature Service, and to understand the value of one-company accountability, the best people in the industry, and an exclusive product.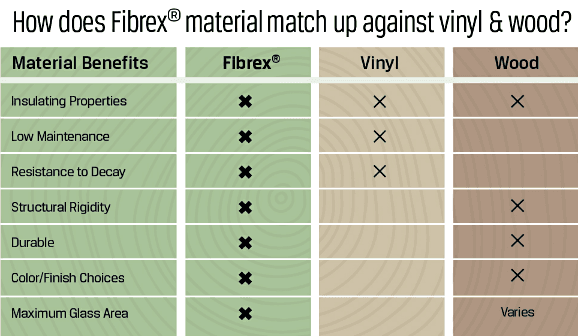 THE COST OF WORKING WITH RENEWAL BY ANDERSEN®
As a homeowner, it's important to ask what you'll receive for the cost of your replacement windows.
WITH RENEWAL BY ANDERSEN®, BENEFITS INCLUDE:
One-company accountability. We are with you from start to finish—and beyond—to answer any questions and provide the best window recommendations for your needs.
Comprehensive limited warranty. Our robust limited warranty covers the glass, the frame and hardware, AND the installation. Plus, it's non-prorated and fully transferable, which means if you sell your home, our work is covered for the next owner.*
Long-term performance and savings. When you combine our exclusive Fibrex® material, High-Performance™ Low-E4® glass, and 

expert installation

, your Renewal by Andersen® windows will help you save money on your energy bills.
Flexible financing. Pay cash or let us help you find a financing option. Or combine both: many of our customers choose to finance in the short term and then pay off the loan down the road. Financing options include (subject to credit approval):

Deferred payment options
Low minimum monthly payments
No upfront fees
Lines of credit up to $55,000
To apply, just ask your sales representative for details during your free consultation. Most applications can be processed in seconds, while you are on the phone or online.
Ready to get started? Schedule a free consultation today.
*See warranty for details
**Based on testing of 10 double-hung units per ASTM E2068 20 years after installation
"ENERGY STAR" is a registered trademark of the U.S. Environmental Protection Agency. "Andersen" and all other marks where denoted are trademarks of Andersen Corporation and its subsidiaries. ©2018 Andersen Corporation. All rights reserved.
PERFORMANCE
and signature service
Energy Efficiency
Superior thermal insulating properties helps your home stay warmer in winter and cooler in summer and can help you save money on your energy bills.
Strength and Durability
Twice as strong as vinyl, Fibrex® material means weathertight seals stay weathertight. Its durable nature means that it can stand up to even the most extreme temperature swings, maintaining its stability and rigidity in all climates.
Low Maintenance
Your Renewal by Andersen® windows are warranted not to flake, rust, blister, peel, crack, pit or corrode. And years down the road, they will be as easy to operate as the day they are installed.
Beauty
The strength of Fibrex® material means narrower frames; narrower frames mean more glass—and more view. Plus, the extrusion process allows us to craft your windows to any shape—meaning you can match the architectural style of your home or define a new look.
Window Replacement Service
There's no other home in the world exactly like yours, so you shouldn't expect a one-size-fits-all solution when it comes to your new windows.
Our hassle-free process was designed with homeowner satisfaction in mind. From design and sales through installation and service, our team will be with you every step of the way—making it easy to know the project's status and get answers to any questions you may have.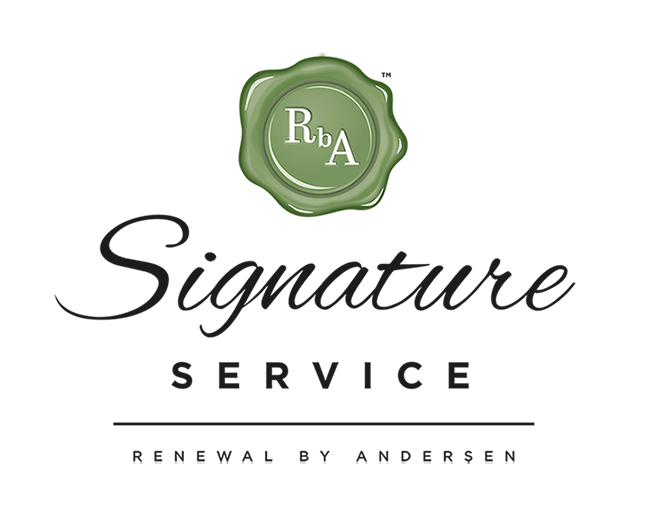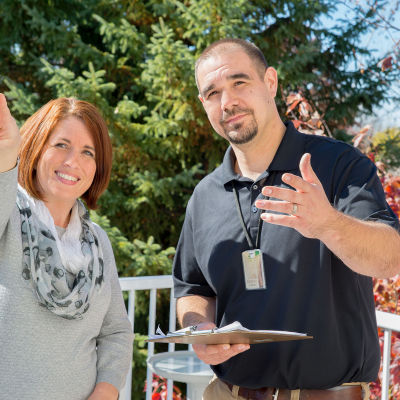 In-home consultation
Our design consultants listen to your needs and create a plan to improve energy efficiency and enhance your home's beauty.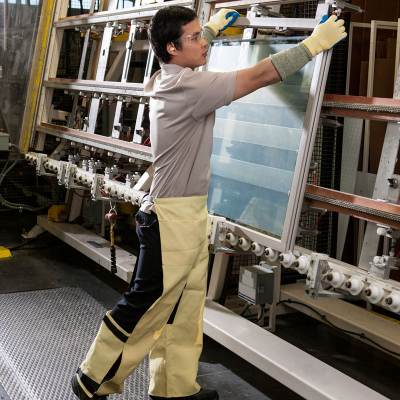 Measure and manufacture
Project Technicians ensure accuracy and answer any last minute questions before sending in the order for your fully customized windows.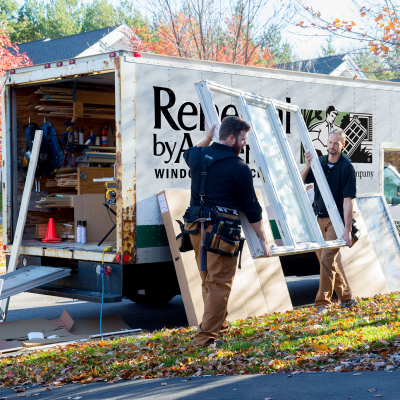 Installation
Our Installers treat your home as if it were their own and clean up afterwards.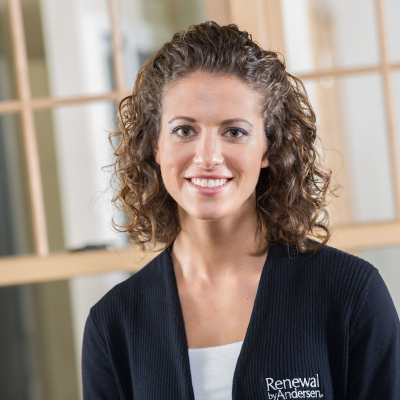 Customer care
A robust limited warranty is backed by a commitment to making sure your windows function as expected.